Hand/Machine discussed the impact of automation on handcraft traditions with Tikkuröijy, the traditional fisherman's knitwear of Hailuoto, Finland.
In the beginning, makers of tikkuröijy sweater were interviewed in Hailuoto and noted that while the restoration of the tradition is considered as a matter of honor, young carriers of the tradition were missing. Upon this remark, Does hand making have value and place in the future? constituted as a theme for the work.
A series of three sweaters were made: One by hand knitting, one with a manual knitting machine, and one with an automated knitting machine in the TextielLab of Tilburg's TextielMuseum, Netherlands.
The series was exhibited together with a tikkuröijy sweater knitted by a skilled craftswoman in Hailuoto, accompanied with videos of the making processes and written descriptions of the details. The audience was encouraged to consider:
History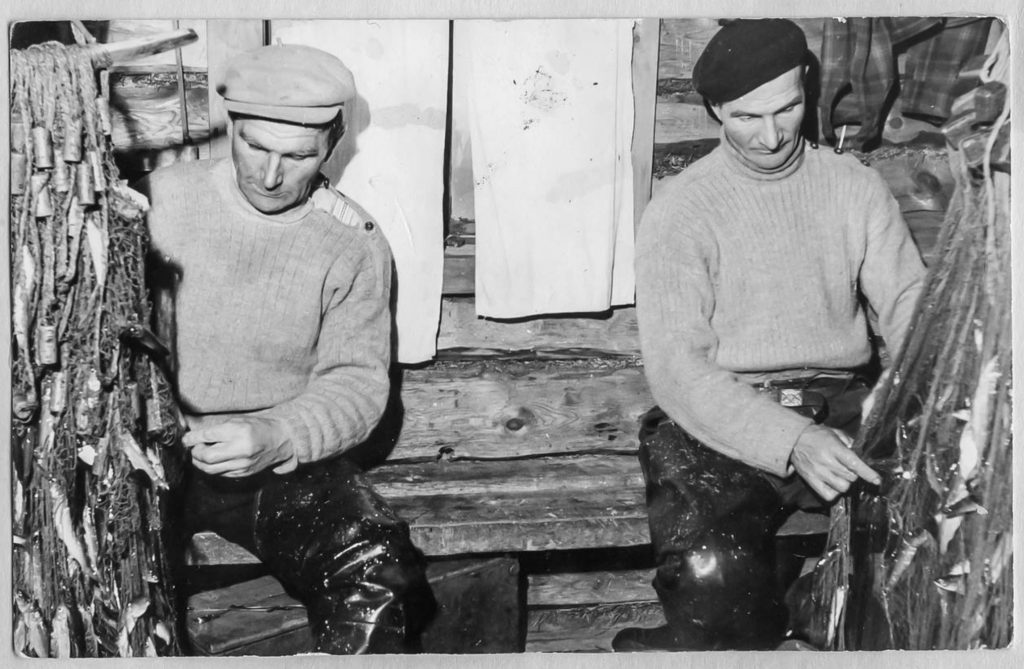 Tikkuröijy 'stick sweater' is traditional fisherman knitwear of Hailuoto, an island and a municipality in Finland, made seamlessly from natural colour Finnsheep wool by knitting and crocheting. The sweater is at the same time a simple and functional fisherman's knitwear and a traditional piece of clothing that reflects the connection between the wearer and the island. The history of the sweater goes back to the beginning of the 19th century and provides a point of reference for times when people knew where their clothes came from: How and by whom they were made and what was the origin of the material.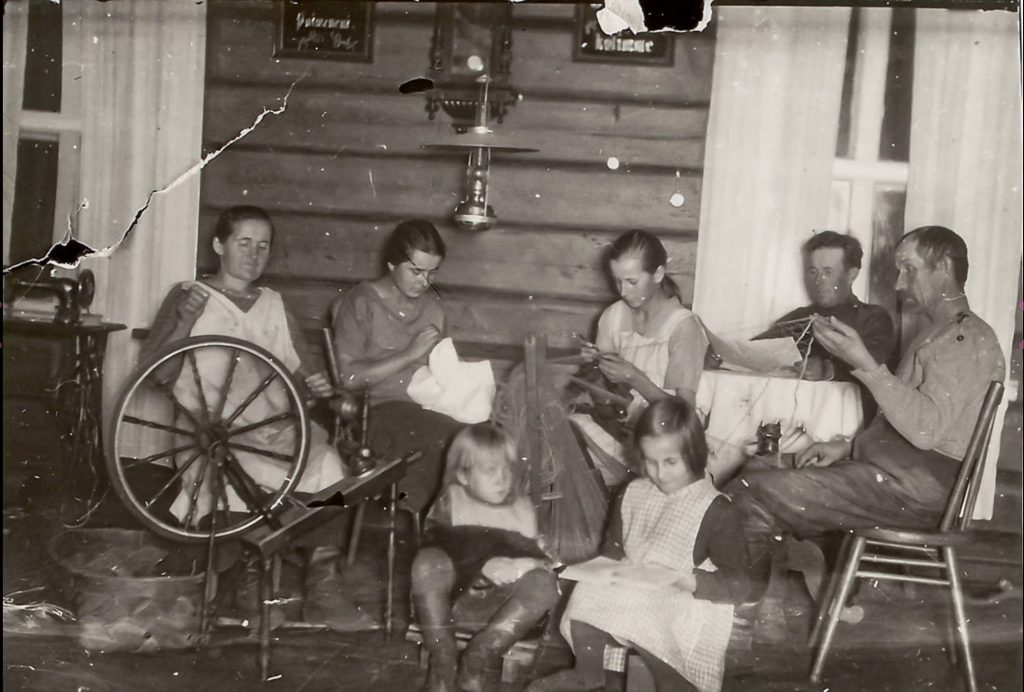 The main livelihoods in Hailuoto before industrialization were sheep farming and fishing. Until the 1950's the wool used in knitting came from there and was also spun locally. In 1955 a law restricting sheep pasturing came into force and sheep farming in the island collapsed. When ready-to-wear clothes, industrially made yarns and knitting machines became more common, hand knitting died down.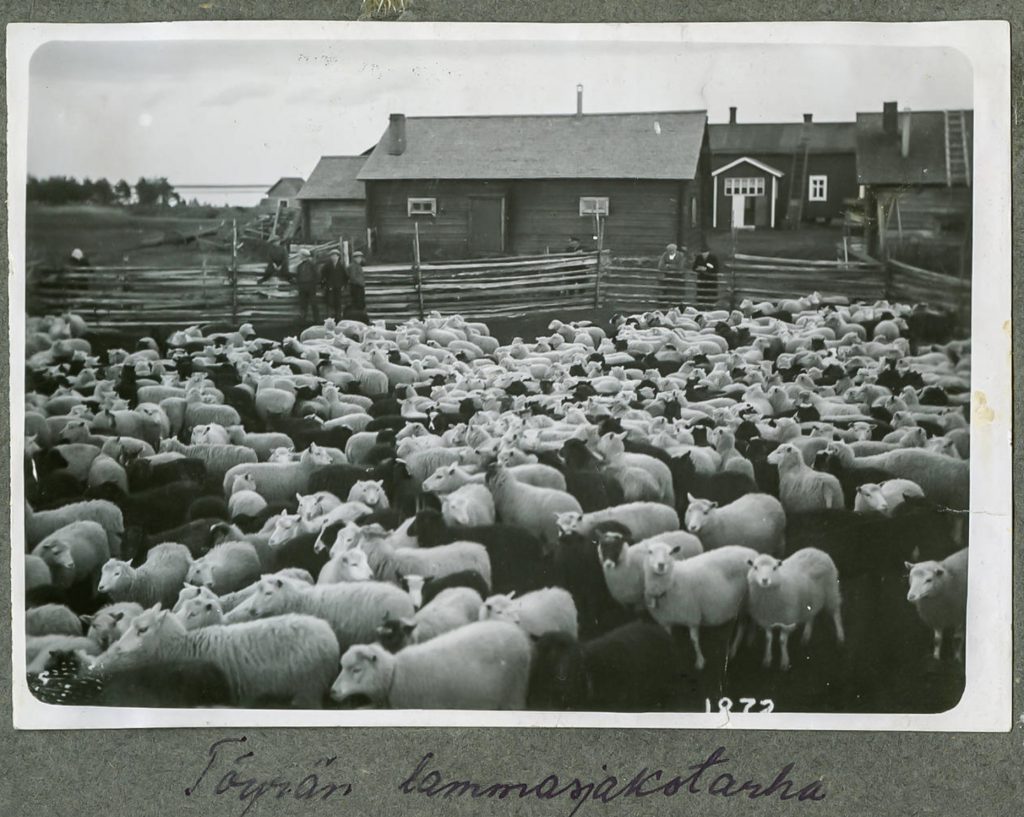 However, restoration of the tradition began in the 1980s due to a local active and 'knitting tikkuröijy sweaters' was added to the list of Intangible Cultural Heritage of Finland in 2017. Today, Hailuoto association organizes knitting circles where knowledge of the making is passed down.